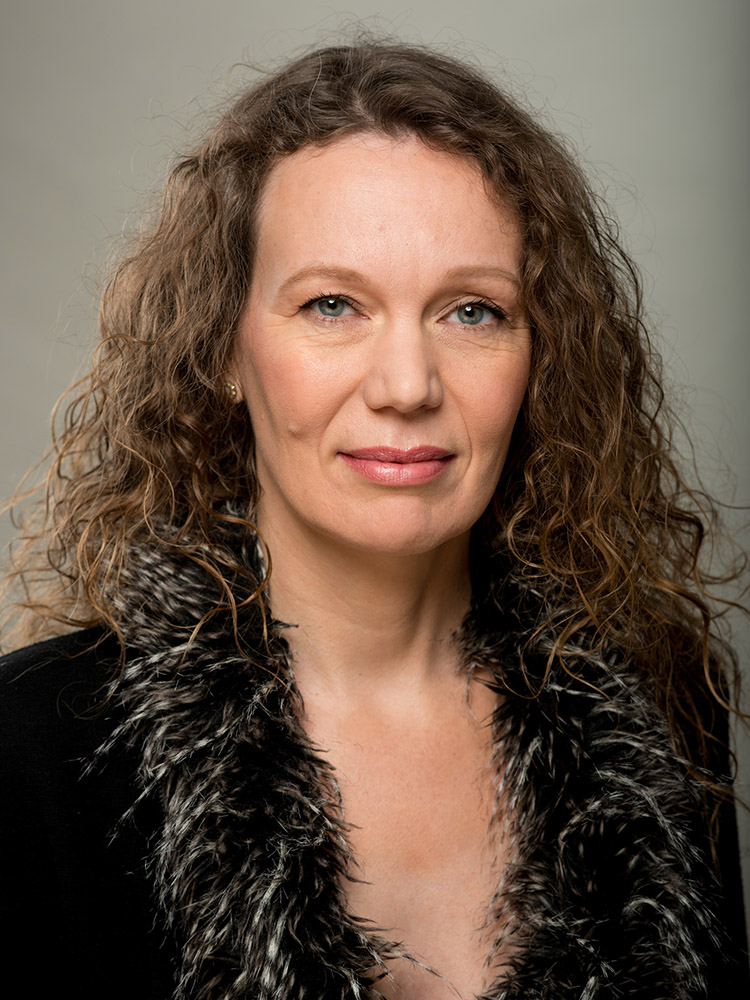 As a born and raised Dutch woman Eva loves riding her bike - rain or shine. Eva met Jimmy through her tour guide mentor, the late Lee Gelber and immediately connected to Jimmy's passion for Alexander Hamilton, history and for life in general.
After studying acting and directing in the Netherlands, Eva was invited to former Yugoslavia to perform and train with the renowned KPGT theater group, during the Serbo-Croatian war. Adventure and entertainment are in her DNA. Eva has also worked extensively with European arthouse filmmaker Edwin Brienen. In the late 1990's, she moved to New York City, where she continues to make films with independent filmmakers including Jonathan Caouette, Jorge Torres-Torres, and Onur Tukel (Catfight, Black Magic for White Boys, Scenes from an Empty Church during a Pandemic).
Her passion for history and story-telling inspired her to write, produce and perform several historical plays (including Mata Hari and Raising a Revolutionary) and an autobiographical play (Almost Mata Hari - Lovers, Letters and Killers). She to date appeared in more than 45 independent films that have been showcased in more than 50 film festivals - including Cannes, Toronto and Sundance.
She co-founded X isle Productions LLC with her partner Jimmy Napoli to share their passion for history and inspire people through stories about Hamilton, revolution, piracy and other intriguing topics. Together with Jimmy, she films and edits a personal travel vlog about their long, oftentimes challenging boat journey from New York to St Croix.
She is performing "Raising a Revolutionary" in combination with different Hamilton lectures by Jimmy Napoli. This is a one-woman show about Rachel Faucett, the brilliant, scandal-ridden mother of Alexander Hamilton.
Check it out on the X isle page or YouTube