Raising a Revolutionary
This fictional play of Rachael Faucett by Eva Dorrepaal portrays the life of a scandalized 18th century woman and mother of a genius that was brilliant enough herself to see the greatness in her son.
Set in St Croix in the Danish West Indies 1767 it depicts the life, hardships and injustices of rural 18th century life from the perspective of a tenacious, independent and very modern woman as she struggles to raise 11 year old Alexander Hamilton and his older brother James.
It is recommended to combine this play with an Alexander Hamilton lecture by Jimmy Napoli.
Live Performances at 6:30pm
Tuesday, July 6, 13, 20, 27 & August 3, 10, 17, 24
324 E. State St. in Savannah
Each program will run from 6:30 - 8 p.m. and tickets are $40 per person. Tickets are available online at www.davenporthousemuseum.org, by phone order by calling 912-236-8097, in the Davenport House Gift Shop, or at the door until seats sell out.
The show will be combined with a lecture on Alexander Hamilton by Jimmy Napoli.
Read more in the Savannah Business Journal
Written and performed by Eva Dorrepaal.
Directed by Francisco Cardozo
Costume by Wasima Hussain
Mata Hari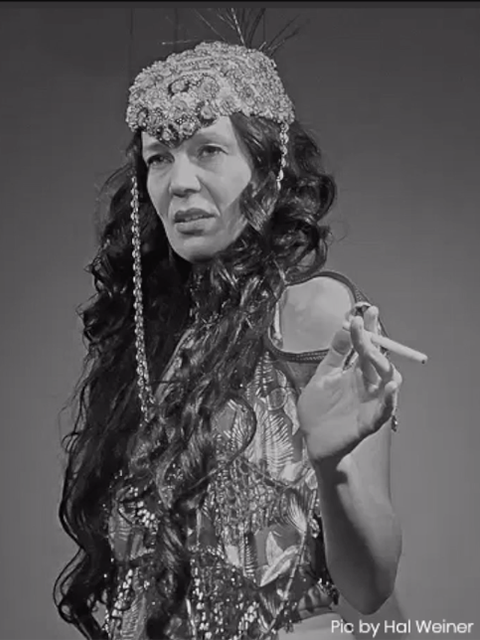 Mata Hari was notoriously known for revealing her body in "exotic dances" and having countless affairs with influential men on both sides of WWI's front lines. Trapped in a spiderweb of men, she is accused of counter espionage in Paris. Sentenced to death by firing squad in October 1917, she refused to wear the blindfold. Is it true that she was a dangerous woman hurting France? She fought for her innocence until the last minute.
Written and performed by Eva Dorrepaal.
Directed by Susan Batson
Costume by Diana Gentleman